The Best AI Photo Enhancer
Our AI photo enhancer sharpens facial details in your photos to perfection. SuperID is ideal for professional shots or precious family moments, ensuring every face appears crystal-clear.
Best upscaler for images with models
Crystal-clear facial details 
SuperID is the best AI photo enhancer, ensuring highest quality of your images.
Easy Upload
Our Clear Resolution Enhancer can work with any format of your image
Download Options
Quick for immediate results, or Enhanced for superior quality after a brief wait.
How to fix low resolution photos?
Who 


Ideal for anyone in need of clear faces in images, such as printers, graphic designers, and e-commerce businesses.



What

 




Enhance quality of digital and print images in which facial details are key.



Why

 




SuperID improves low-quality photos, with a special focus on faces.
Technology and Integration
Integration Options
Explore comprehensive API documentation for integrating our advanced upscaler into your platform.

Batch Efficiency
Unique advanced batch editing processes multiple images simultaneously, saving time and effort.

AI Precision
Witness the meticulous upscaling focusing on facial details, setting SuperID apart from competitors.
Kombiniere dein System mit sicheren und skalierbaren APIs
Vertraue auf unsere Cloud-basierte Infrastruktur, die Datenschutz und nahtlose Skalierbarkeit garantiert, um deinen wachsenden Anforderungen gerecht zu werden. Unsere Software bietet auch APIs, die eine einfache Integration ermöglichen und eine umfassende Lösung für deine Anforderungen bietet.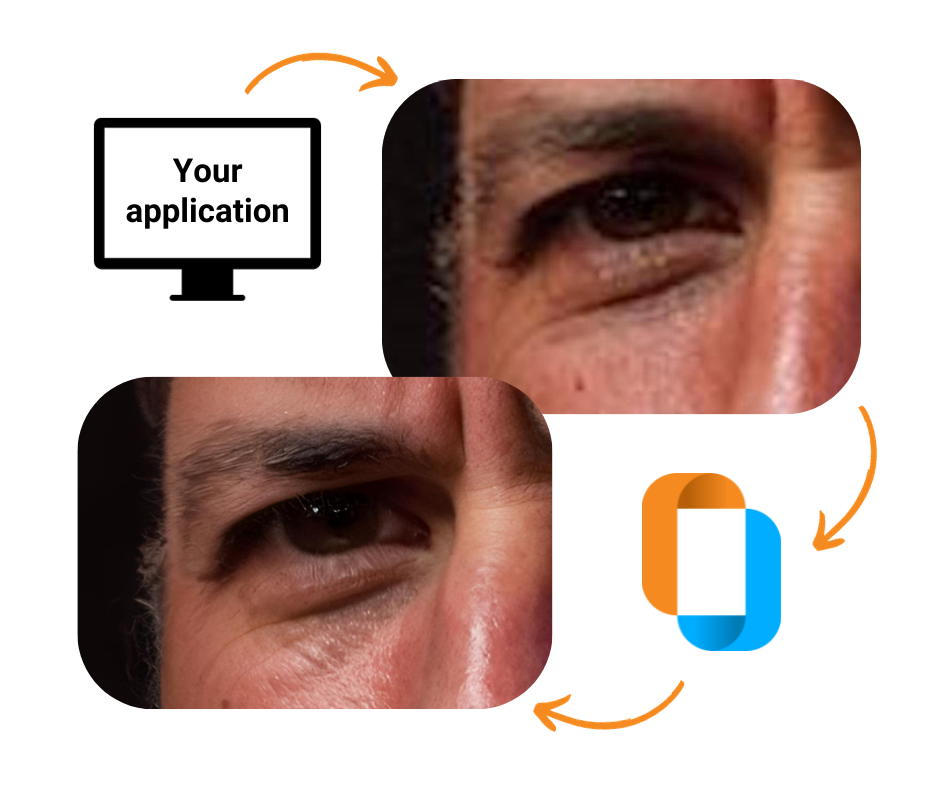 Smart Investment in Quality
Tailored for continuous professional excellence, we offer plans to fit every need.
Opt for our one-time bulk upscaling service for an immediate uplift in image quality.
Contact for Custom Solutions
Get in touch with us for personalized plans and integration solutions.
Willkommen bei PiktID, der Plattform für alle deine Anforderungen an visuelle Inhalte. Unsere vielfältige Produktpalette umfasst:
Bist du bereit, deine visuellen Inhalte zu revolutionieren? Auf unserer Homepage findest du eine umfassende Übersicht über unsere innovativen KI-Lösungen!

AI-powered image enhancement.